If you're a Drake fan you've likely heard this line, but in all reality we were too excited about the month long adventure to focus on any 'woes'. Since I promised Alejandra (my boss) I would relate these posts back to the energy grid somehow, today we'll explore the energy make-up of Texas, and then we will focus on New Mexico, and finally the Colorado energy grid — with a particular emphasis on green energy production in each state.
TEXAS ENERGY PROFILE 
As a Texan working for a Texas-based energy company, we've focused a lot on the local energy grid and how it's managed in previous blogs – see below links for reference:
Including where we currently stand and what updates (if any) have happened to improve the grid since the February freeze, here…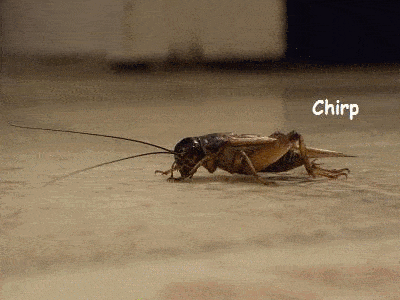 However, today we'll focus on the energy grid at large, and really highlight the major benefits of the Texas energy market as a whole.
For starters, say what you will about the climate crisis (and there is a LOT to say for sure), however since in the past century we've been collectively focused as Americans on mass production, much of the economic gains could not have been possible without the Texas oil and gas industry. For an interesting history of the oil boom, check out the following article from the Texas Almanac: https://texasalmanac.com/topics/business/oil-and-texas-cultural-history. To see a little more about oil production in the Lone Star state, I turn to our friends at the Energy Industry Administration, https://www.eia.gov/state/?sid=TX.
As stated before on this blog (), the EIA.gov website is an incredible useful source of information when it comes to US energy production and consumption rates, and there are a few bullet-points on the Texas Profile & Energy Estimates page that bear repeating (https://www.eia.gov/state/?sid=TX):
"In 2020, Texas accounted for 43% of the nation's crude oil production and 26% of its marketed natural gas production."
"The 31 petroleum refineries in Texas can process almost 5.9 million barrels of crude oil per calendar day, which was 31% of the nation's refining capacity as of January 2020."
"Texas produces more electricity than any other state, generating almost twice as much as Florida, the second-highest electricity-producing state."
While the "oil and gas state" is certainly an accurate trademark, Texas is starting to make waves in the renewable energy market as well, as EIA.gov will also tell you:
"Texas leads the nation in wind-powered generation and produced about 28% of all U.S. wind-powered electricity in 2020. Wind power surpassed the state's nuclear generation for the first time in 2014 and produced more than twice as much electricity as the state's two nuclear power plants combined in 2020."
It goes without saying that I have to quote the most recent numbers for the amount of solar capacity in the state, however sadly I must report that while we are improving, the total solar energy production in the state is still pretty dismal (see photos to right and left, or check out the original charts in the following link: https://www.eia.gov/energyexplained/solar/where-solar-is-found.php).
If you have been following along with this blog for some time, you already know the capacity this state has for solar power. Why aren't we achieving that yet? Feel free to post your ideas below, and hopefully together we can find the solution to getting more solar installed in the state of Texas! In the meantime, I'll continue to support solar growth by: 1) working for a reputable solar company with a drive towards superior products and outstanding customer service, i.e. SUNTEX, and 2) continue my civic engagement by contacting local and state representatives to help support solar policies that help home owners like myself go solar. I hope you do the same, so that we can continue to support the nations' energy demand as we move into the next phase of the Texas energy future.